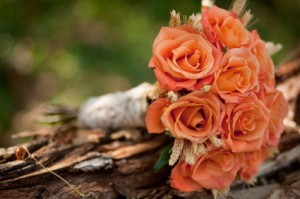 Congratulations on your recent engagement! It is an exciting and busy time in your life when you are starting to gather your wedding ideas and make plans for the big day. To keep from getting overwhelmed you want to get organized, but where do you start? Here is some wedding inspiration for a binder that you can make to keep yourself on time and on task.  (This is also a great gift from a maid of honor to the bride!)
1. Get a binder and put in tab dividers with folder pockets.
2. First, put a calendar in with every month from now until the wedding leaving space to write deadlines and reminders.
3. Behind that we suggest printing out a wedding budget sheet that you can fill out during the process
4. We suggest the following tab separations or sections:
Location, Photographer, Caterer, Dress, Cake, Music, Wedding Party, Flowers, Decorations, and Favors.
Put the tabs in the order that makes the most sense to you, the list above is our best estimation of the order in which you will want to work on these. For example, many popular venues book up well over a year in advance so you will want to get a date booked and deposit down on your location as soon as possible (which is why it is listed first). There is a very similar situation with popular photographers, caterers, and bakeries.
Make sure that you note your appointments as you make them with all of the vendors. Use the budget sheet to work out the financial plan as you purchase items and services.  When it gets close to the big day, you will also want to note on your calendar when deposits and the final payments are due. The pockets will hold bits of fabric that you like, or photos and cut outs that you have collected.  Use this wedding inspiration binder to collect your favorite wedding ideas from magazines, to write down your questions, use as a checklist, and to keep organized.