Budgeting for a Wedding Ceremony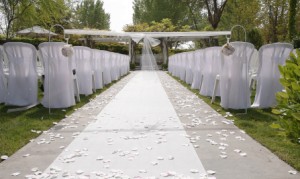 Budgeting for a wedding ceremony can be complicated. On one hand, you want to celebrate and pull out all the stops, but you also don't want to waste money. Weddings and receptions can be very expensive events, or they can just look like very expensive events. With the help of the following tips, people will think you spent a lot for your wedding and reception, but you will actually end up spending less for the events than you originally thought.
First and foremost: the wedding dress. Wedding dress purchases can run in the thousands of dollars. Since not everyone has thousands to spend for a dress, the bride should look for clearance gowns at bridal gown shops. Many bridal gown shops offer clearance sales on their gowns at least once or twice per year. Instead of paying thousands of dollars for a gown, the bride may only have to spend a few hundred dollars or less for her dream dress.
Try to get a local officiant for your wedding. You might find licensed wedding ceremony officiants by checking the local newspaper as many officiants advertise their wedding services there. Shop around to compare prices for conducting the wedding ceremony. Not all non-denominational ministers charge the same amount of money to officiate at a wedding; some may offer better prices than others.
Remember that if you're trying to save money on your wedding reception costs, you don't have to have alcohol at your reception. Alcohol raises the price of a reception by an enormous amount. You can always request that your guests buy their own drinks; there is nothing wrong with the guests purchasing their own drinks. If you would like have alcohol at your reception, consider limiting it to the less-expensive types of alcohol, such as wine and beer.
To save money on a wedding cake, you can get a small tiered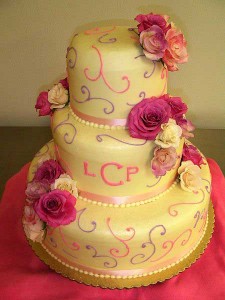 cake for presentation purposes, and then have a larger sheet cake made from scratch to serve the wedding guests. Also ask your relatives, neighbors or friends if they know anyone that is a hobbyist cake maker. A hobbyist cake maker typically charges a much lower price for a wedding cake than a professional bakery will.
When it comes to the marriage license, it may be cheaper to buy multiple copies of the license at one time than to buy additional copies on future dates. The first copy of a marriage license is typically the most expensive, while any additional copies are usually available at discounted rates. However, this usually only applies if you purchase all the copies you want at the same time. You typically can't go back a second time and be able to get the multiple copy discounted price rates. With this in mind, you'll want to buy all the copies you need in one transaction.
Finally, time is a big factor in budgeting for a wedding ceremony. If you give yourself plenty of time to plan and hammer out the details, you will avoid getting stressed or feeling rushed as your special day nears.  We tend to make worse decisions when stressed, and if things are getting tight we are willing to pay more just to make everything go smoothly. Avoid this by allowing yourself more time than you think you need; that way any hiccups in the plan won't derail your efforts to have the ideal wedding.